We're well into 2019, and Irish new car buyers are more spoiled for choice than ever with a raft of fabulous new model launches over the past number of weeks. With one eye firmly on the Irish Car of the Year awards, in association with Continental Tyres, here we round up the latest batch of shiny new arrivals… in a showroom near you!
PEUGEOT 508
First up is the truly gorgeous Peugeot 508 family/fleet model, which already boasts the enviable title of Most Beautiful Car of the Year. Available in three different models and with a choice of four trims – Active, Allure, GT Line, GT – the new 508 comes with Peugeot's i-Cockpit which features a 10" touchscreen, multipoint massage function and FOCAL hi-fi sound. An estate version is scheduled for release later in the year.
CITROEN DS7 CROSSBACK
Next out of the blocks is the DS7 Crossback, equal parts SUV and premium coupe, which arrives in Ireland with an impressive level of equipment. Available with both petrol and diesel engines (a plug-in hybrid will follow later in the year), the DS7 comes with a choice of four trims – Elegance, Performance Line, Prestige and Ultra Prestige – and a range of driver assistance technology that includes Active Scan suspension.
SEAT TARRACO
An out-and-out SUV – and a big one at that – SEAT's new Tarraco crossover comes with a choice of five or seven seats and a choice of two trim levels: SE and Xcellence. A stylish model, the Tarraco is impressively equipped with a package of comfort/safety technology including a customisable digital cockpit that displays maps and driving assistance systems. Available with petrol or diesel powertrains (again, a plug-in hybrid will be available later in the year).
TOYOTA COROLLA
A dramatically restyled version of an old favourite, the new Toyota Corolla is available in Ireland as a saloon, hatchback or touring sports (hybrid) model. The cabin is a truly spacious affair, with premium touches scattered all around and a smart exterior look. The new Corolla is all about Toyota's hybrid system, however, with options to suit all tastes.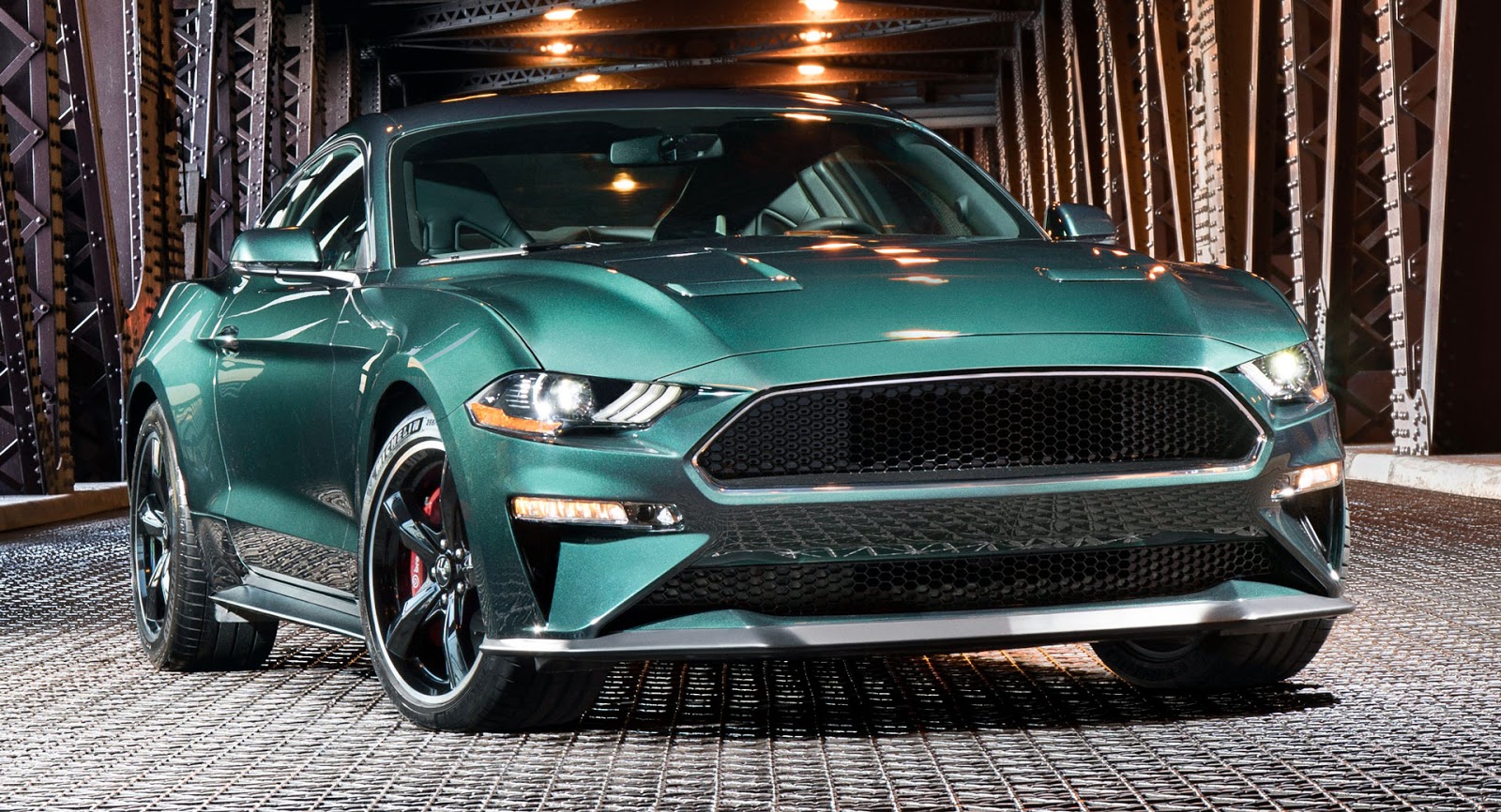 FORD MUSTANG BULLITT
Perhaps one of the most famous car brands ever built, this special edition of the iconic Ford Mustang has been launched to mark 50 years since the movie 'Bullitt' came out in 1968 and comes with a mighty 5-litre V8 engine and no less than five drive modes: Normal, Sport+, Snow/Wet, Track and Drag Strip. A distinctive presence on the road, the new Mustang Bullitt is a true driver's car with six-speed manual transmission and stacks of driver/safety technology. Roar!
We'll have another batch of 2020 awards contenders very soon.