Tick tock, the 2020 Continental Tyres Irish Car of the Year awards are winging their way towards us with the year's new model army set for their moment in the sun. Who will take their place on the podium? All will be revealed at the Gala Awards night that will take place in Dublin on the night of Thursday, 7th of November.
In the meantime, it's our pleasure to bring you another batch of live contenders for this year's awards, with new arrivals from Kia, Ford and Mercedes-Benz to consider.
Kia e-Soul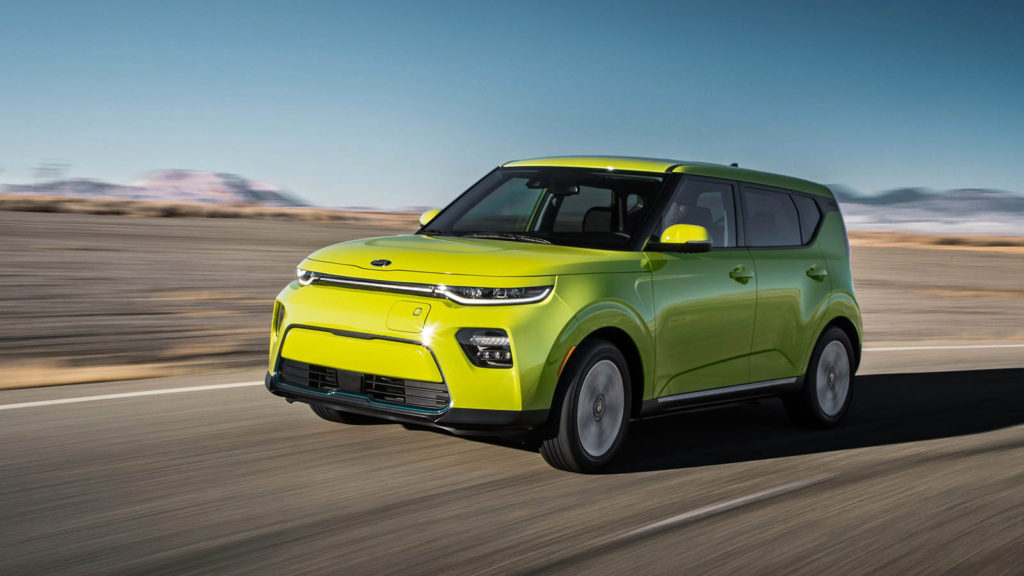 If you went looking for a 192 Kia e-Soul earlier this year, there's a fair chance you were out of luck. The popular Korean manufacturer's new electric crossover sold out fast, which is a fair indicator of just how sought-after this imposing looking new EV is. What's all the fuss about?
For starters, the e-Soul is incredibly well-equipped. Take a deep breath and contemplate this treasure trove of specification: electric windows front and back, heated electric door mirrors, 17" alloys, heated steering wheel, touchscreen infotainment system, rear view camera, USB port, Bluetooth, wireless phone charger, keyless entry, active cruise control, climate control… and we could go on!
The e-Soul is a big unit so there's plenty of room inside, with lots of thoughtful touches and a nice premium finish all round. The e-Soul comes with a 64kWh battery pack, making it a cost-effective choice in the EV category, but there isn't much in the way of performance compromise: it leaps from 0-100kmph in under eight seconds. A really long range completes the package and ensures stocks will sell fast in 2020 as well.
Ford Focus ST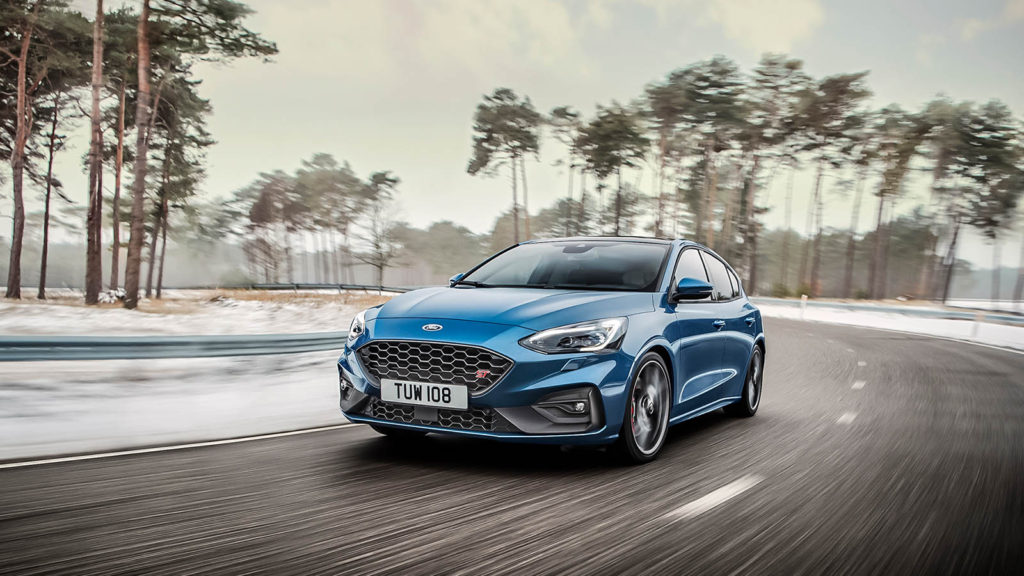 One of the true performance cars of its generation, the new Focus ST jostles its way into a fiercely competitive hot hatch category but looks set to hold its own… again.
This being a 'driver's car', we start with the whopping 2.3 litre 4-cylinder Ecoboost powertrain which is the most powerful engine ever fitted to an ST. On the road, the new ST is as lightning quick as you'd expect, with spine-tingling acceleration and handling designed to please the most discerning driver. So far, so ST.
The new ST comes with a choice of two engines (2.0 litre turbodiesel and that rip-roaring 2.3 litre EcoBoost petrol) and two body styles (hatchback and estate) and is bristling with driver technology and accessories including flat-bottomed steering wheel, aluminium gearshift and alloy pedals, Ford PASS Connect (optional) and Ford's acclaimed SYNC3 system, giving you control over climate setting, audio and more via a colour touchscreen.
There's so much to admire about the new Focus ST but at heart, it remains true to its heritage as an adrenaline-surging hot hatch. Definitely one to watch.
Mercedes-Benz B-Class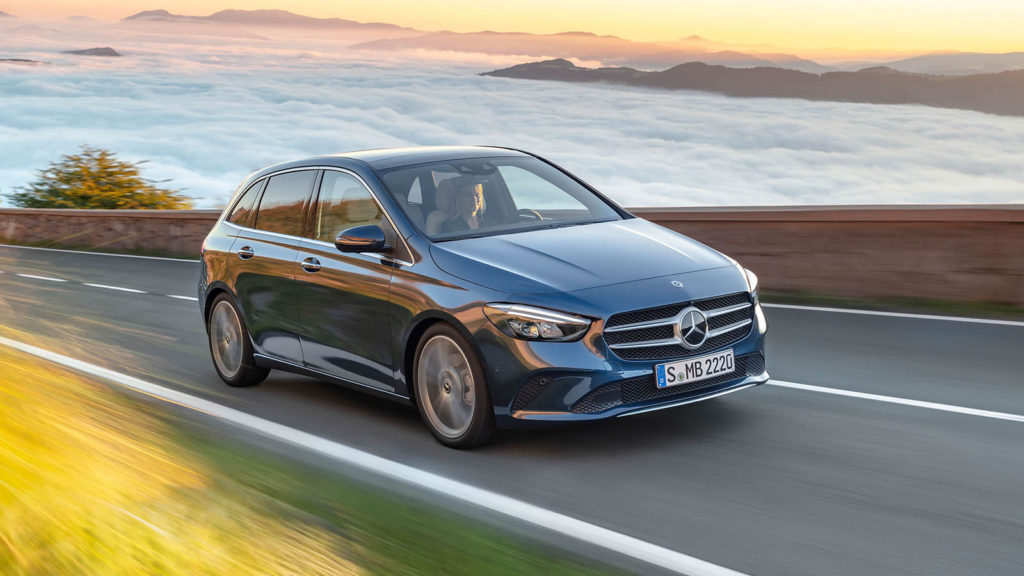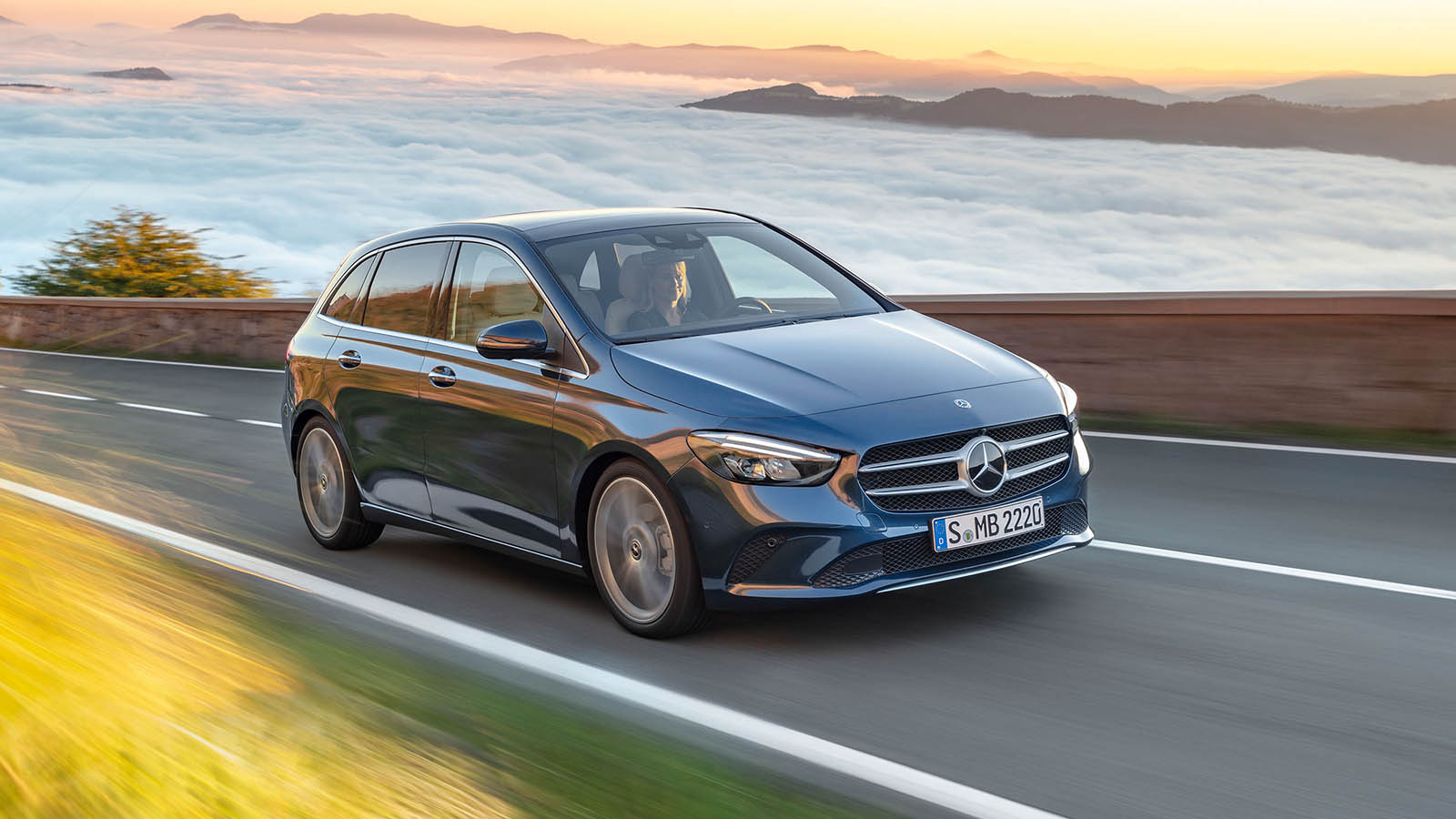 A smart fusion of driving dynamics, driver technology and standard-setting safety equipment, the third-generation Mercedes-Benz B-Class comes to Ireland – and the Car of the Year awards – on the back of some highly favourable reviews.
Looks-wise, the new B-Class is neither one thing nor another: not quite a hatchback, not quite a people carrier. But it being a Merc, there's a lot more to the B-Class than meets the eye with very pleasing driving dynamics and a package of equipment that includes a space-age centre console, head-up display, reversing camera, MBUX multi-media system and a seriously impressive multi-functional steering wheel.
In terms of safety technology, the B-Class offers the full monty including Active Lane Assist, Active Braking Assist, Lane Departure Warning, Emergency City Stop and a Driving Assistance Package designed to anticipate and avoid danger at pretty much every turn.
The diesel version is still likely to be the big seller, but handling is excellent whichever version you opt for. Technology, however, is the main hallmark of the B-Class and as comprehensive as anything else in the class.
Competition heating up
With the awards now just a matter of weeks away, we are witnessing one of the most competitive years in new automotive technology for some time. We'll bring you more contenders and much more news as the time gets close. Happy motoring!