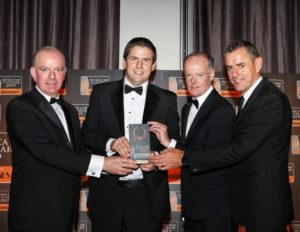 The Volkswagen Touareg has been named Best Large Crossover of the Year at the 2019 Irish Car of the Year awards, in association with Continental Tyres.
The VW Touareg is packed with driver assist features and safety equipment including Dynamic Light Assist and four cameras to show what is happening around the vehicle. A rear-view camera system is optional, while the Touareg also features Blue Light Technology designed to improve efficiency and reduce fuel consumption.
Runners-up in the Large Crossover category included the BMW X4, Hyundai Santa Fe and Porsche Cayenne.
The award for 2019 Large Crossover of the Year was presented at this evening's Irish Car of the Year awards, which took place at the Gibson Hotel, Dublin.
Congratulations to Volkswagen!