The Mitsubishi Outlander PHEV Business and Mercedes-Benz X-Class have been announced as category winners of the Irish Van of the Year 2019, in association with Continental Tyres.
Mitsubishi's hugely popular Outlander PHEV Business model was named Irish Commercial SUV of the Year, while the rugged Mercedes-Benz X-Class picked up the award for Irish Pick Up of the Year. The overall Irish Van of the Year award for 2019 was won by the Mercedes-Benz Sprinter.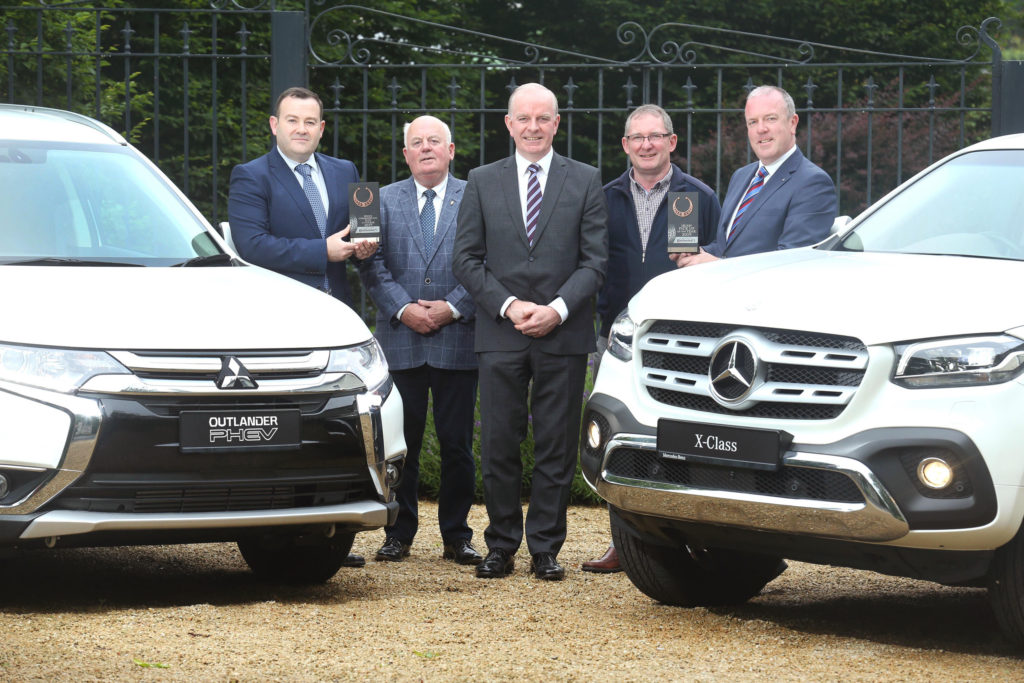 The Irish Van of the Year awards are voted on by a jury of Ireland's most experienced light commercial vehicle journalists and is a part of the annual Irish Car of the Year award. In assessing contenders, jurors consider factors including load capacity, reliability, overall versatility, cost of ownership and driving comfort.
192 commercial vehicle market
Presenting the awards, Tom Dennigan of Continental Tyres Ireland said: "In today's tough commercial vehicle market, these two vehicles have been singled out by our experts. I am sure these awards will be a huge bonus to the winning vehicles as we enter the 192 registration market".
Anthony Conlon, juror, said: "In assessing candidates for the Irish Van of the Year category awards, our jurors pay close attention to how the vehicles meet the particular requirements of the Irish market – that is why these recommendations are so useful to Irish van / commercial drivers and fleet managers".
Fellow jury member Jarlath Sweeney added: "For both of these category awards, there was an extremely strong field of contenders and it's interesting to see the Mitsubishi Outlander PHEV Business come out on top. Plug-in hybrid vehicles and full electric CVs are becoming more and more popular as they help companies and public bodies meet their commitments in relation to reducing emissions from their business fleets".
The Commercial SUV and Pick Up of the Year titles are category awards under the umbrella of the annual Irish Van of the Year awards, in association with Continental Tyres.